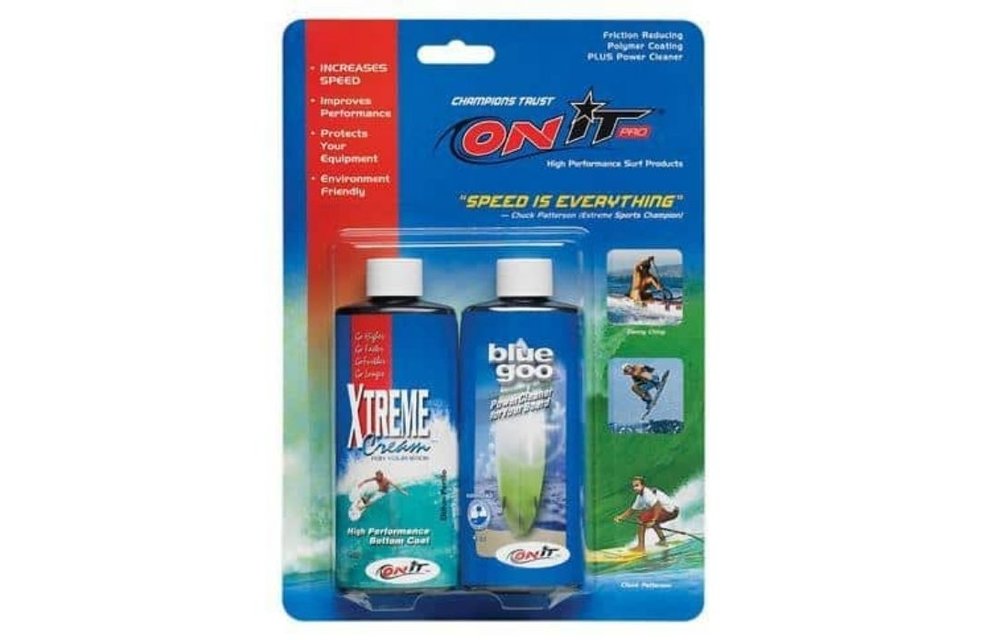 OCEAN LINEAGE / ONIT PRO XTREME CREAM AND BLUE GOO
32.99
Excl. tax
IN STOCK. Orders to be shipped are treated within 3 - 5 business days. You'll receive a confirmation email when shipped.
Cleans, seals and protects SUPs, surfboards from all water activities. Blue Goo removes oxidation, minor scratches, stickers, tar with ease. Xtreme Cream seals and protects the finish for months. Also allows you to glide faster for guaranteed better perfo...
Kayak ou planche rigide: cueillette en magasin à partir du mois d'avril
Luge: communiquer avec nous pour le ramassage !