Team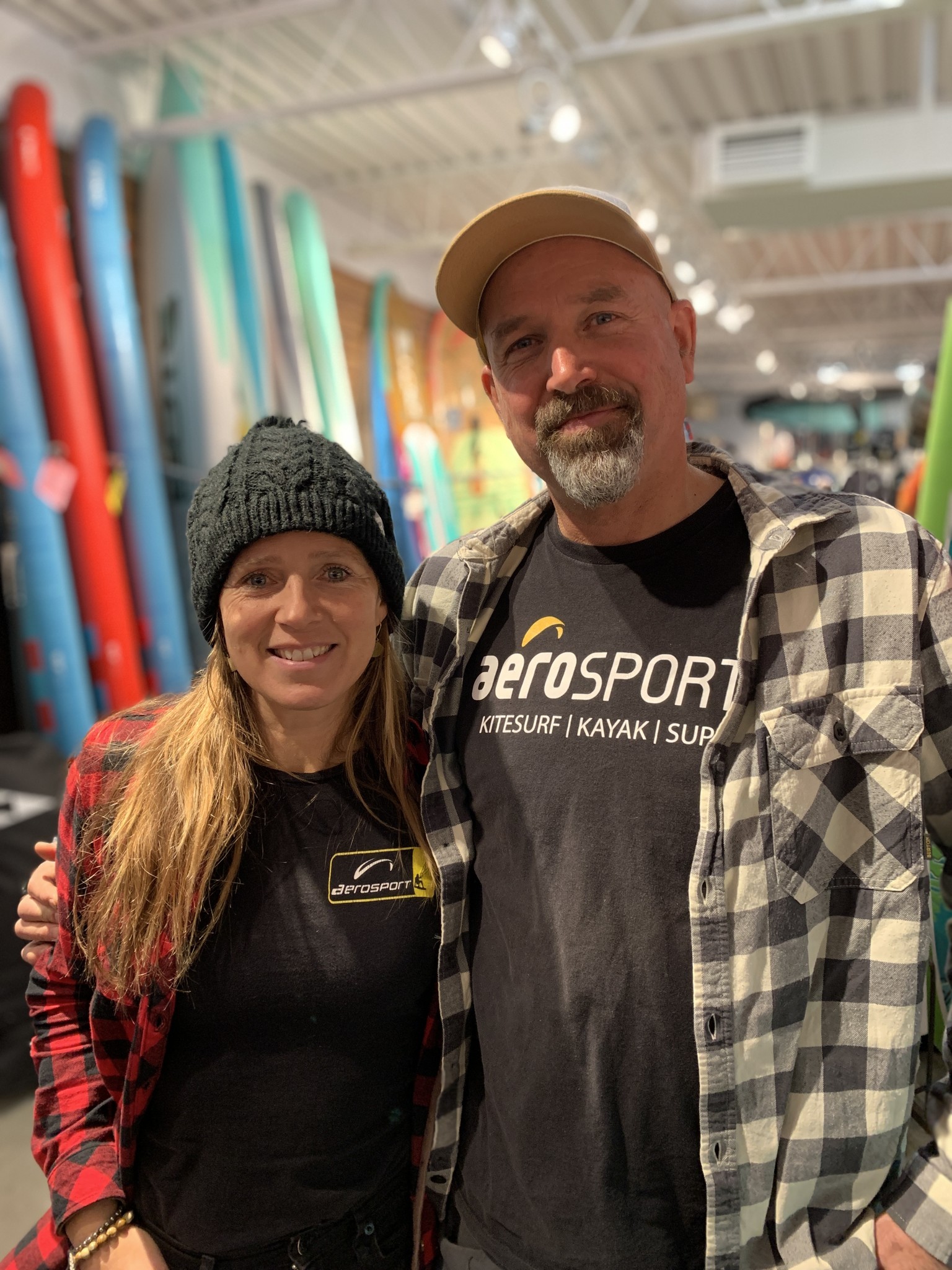 Tania (Co-owner):
I like to say that I have two families that I love! My immediate family with my four children and my spouse Eric and the "Aerosport" family and the members of the team. I also have a deep attachment to the sea and the wind, two elements that give me happiness and vitality and remind me of my choice to work where things make me vibrate the most. No time to get bored in the position I hold for both Aerosport les Iles and Aérosport Oka! I achieve my balance by combining work and the outdoors!
Éric (Co-owner):
Eric's idea of setting up a wind sports business in 1998 on the islands was not that crazy! Since then, Eric is proud to have contributed to the development of kiteboarding in the Islands which have become the Mecca in North America for wind sports. He continues to teach his passion to many new followers each year, including his most loyal client, Libellia. You will meet him these days on a Foil or Wing kite, with a smile on his face!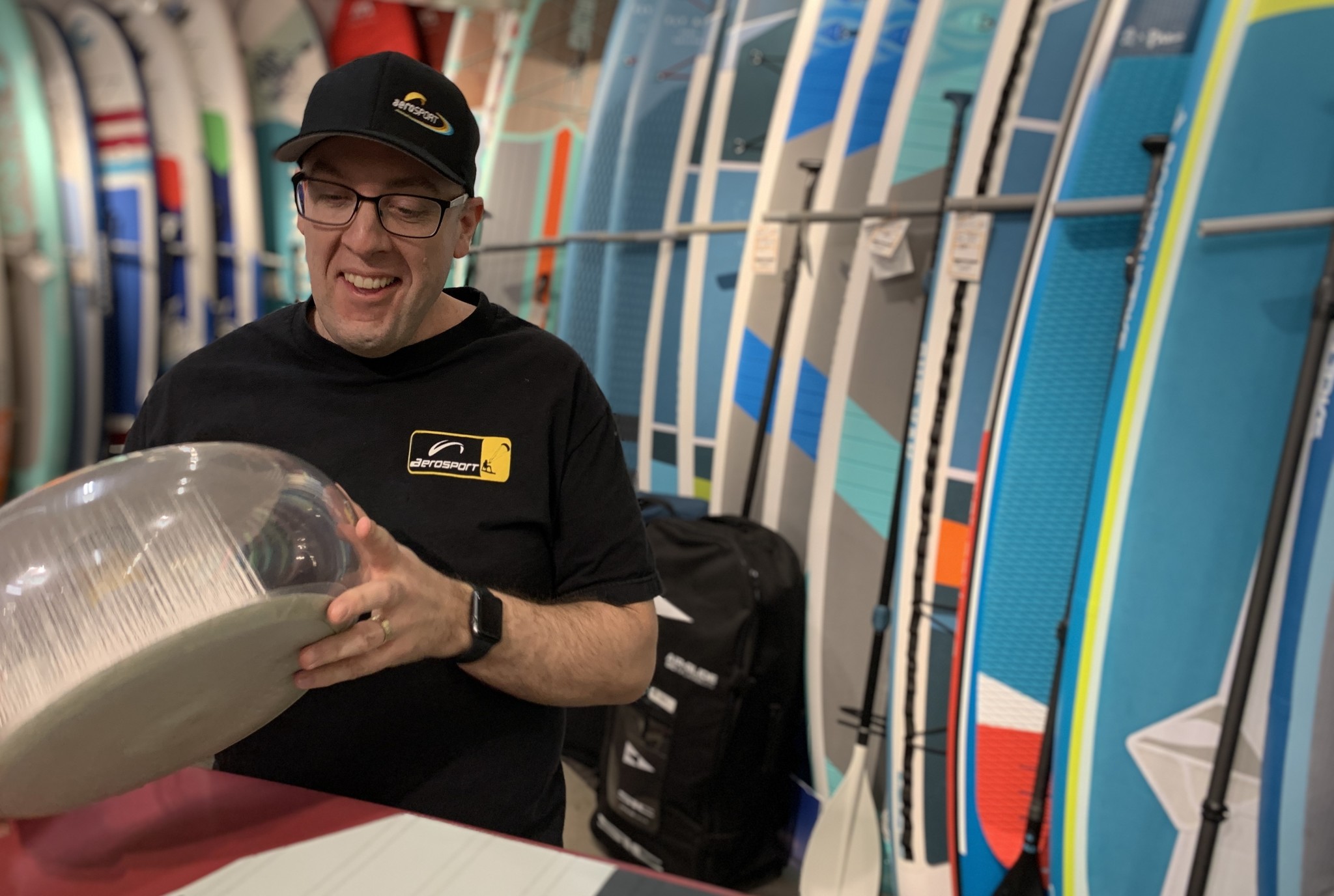 Julien (Store Manager)
I have been an Aerosport Oka customer since its first year. Passionate about kitesurfing, kayaking and SUP, I made a major career change in 2021, leaving a career of more than 20 years in the pharmaceutical field to join the Aerosport team and work in what excites me and feeds my free time. As for Éric and Tania, Aérosport is also a family affair for me since my spouse Julie and my two sons also gravitate around Aérosport. Looking forward to sharing my passion and enthusiasm with you, in store or on the water!
Guillaume (Sales director)
Julie (Customer Service)
Frédéric (Sales & Webmaster)
Hugo D (Sales)
Flavie (Customer Service)